Fingerprinting Our Unique Selves

In Texas along the U.S.-Mexico border, eleven young artists ages 12-16 used STEM and art to explore their unique strengths and inter-personal leadership skills while contributing collaboratively to the whole.
Each artist began by using their technology skills to designs their individual silhouettes in Photoshop and Illustrator in the shape of a thumbprint. Then, the artists learned about their unique individual personality traits through the Crystal Personality Assessment, which they incorporated into their individual portrait pieces. The culmination of the project utilized Scribit, a drawing robot that drew out a collaborative piece portraying two large thumbprints, and each individual involved in the project had a hand in painting and making their mark on the piece. Click here.
Resiliency Art Program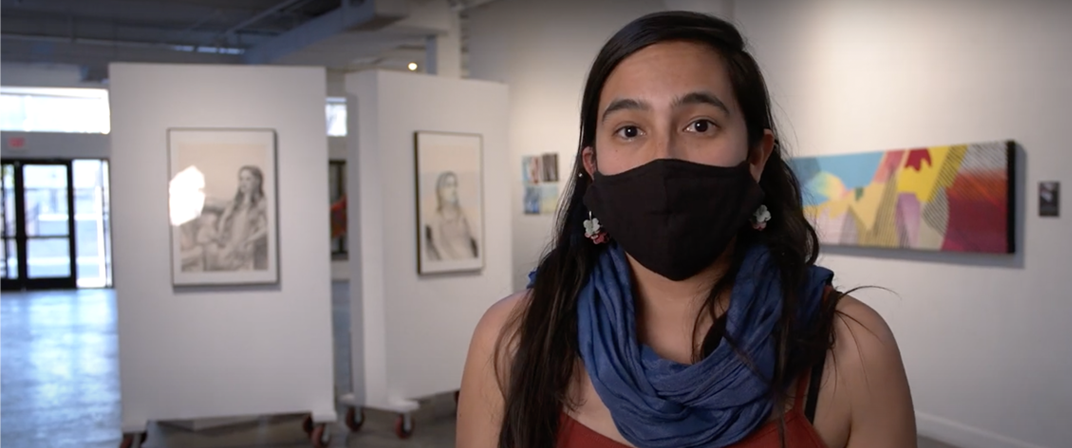 RAP was designed to stimulate dialogue, promote tolerance and cross-cultural collaboration to heal from adversity. The intent is to create a capacity building tool utilizing the arts that fosters self-expression, empowers individuals to cope and grow regardless of what they are facing. Our hope is that participants learn skills to build positive futures for themselves and our community regardless of the type of adversity they are facing. Originally developed pre-COVID19, the arrival of the pandemic required us to be resilient ourselves and adapt the program accordingly and deliver It virtually. Click here.
---
Creative Kids Documentary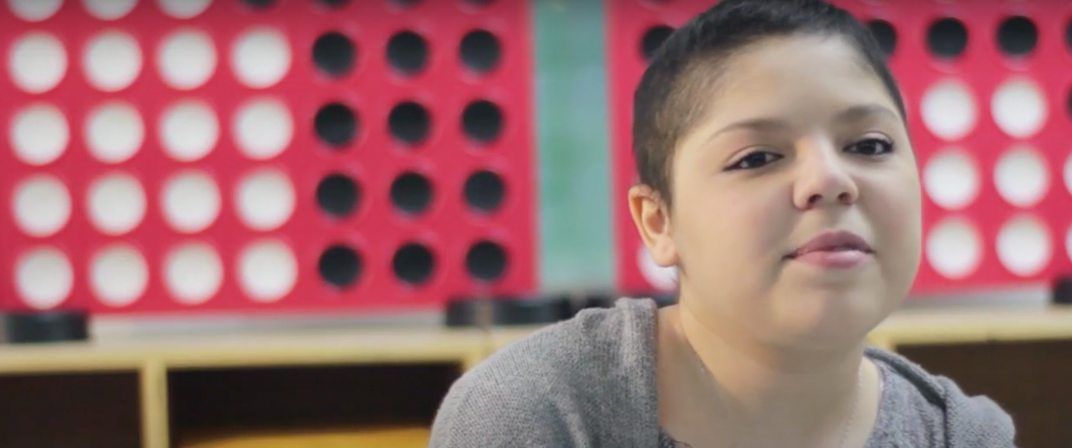 First Lady Michelle Obama presented the 2013 National Arts and Humanities Youth Program Award to El Paso's Creative Kids Project AIM (Arts in Motion), a visual arts program for pediatric oncology patients will be recognized for its effectiveness in developing learning and life skills in young people by engaging them in the arts or humanities. Click Here.
---
Creative Kids Project AIM Documentary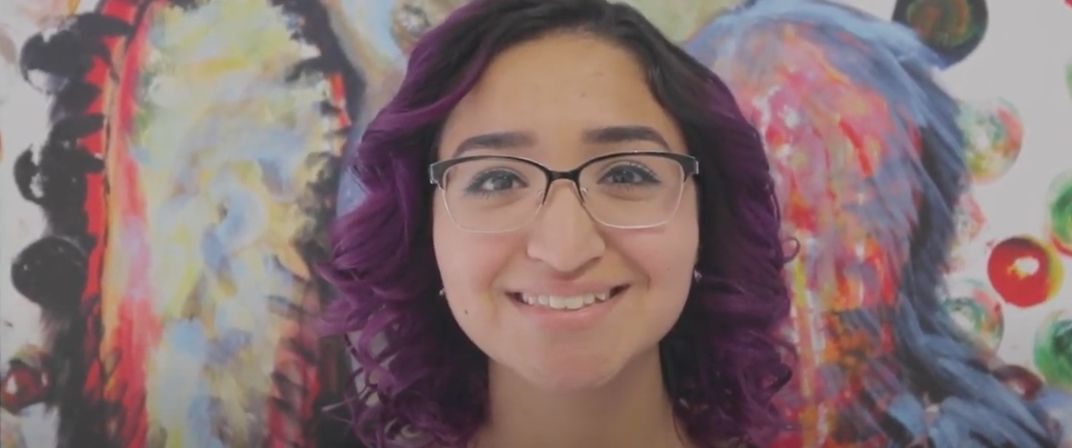 Creative Kids offers Project Arts-in-Motion (AIM), an art and digital media program for pediatric oncology patients at The Children's Hospital at Providence. This program recently received the President's Committee on Arts and Humanities Youth Program Award. At a ceremony at the White House, former first lady Michelle Obama presented Creative Kids with the award. The National Endowment for the Arts also named Project AIM as a Best-Practice Model for Arts in Healthcare Programming. Click Here.
---
Creative Kids: Using the arts to impact college success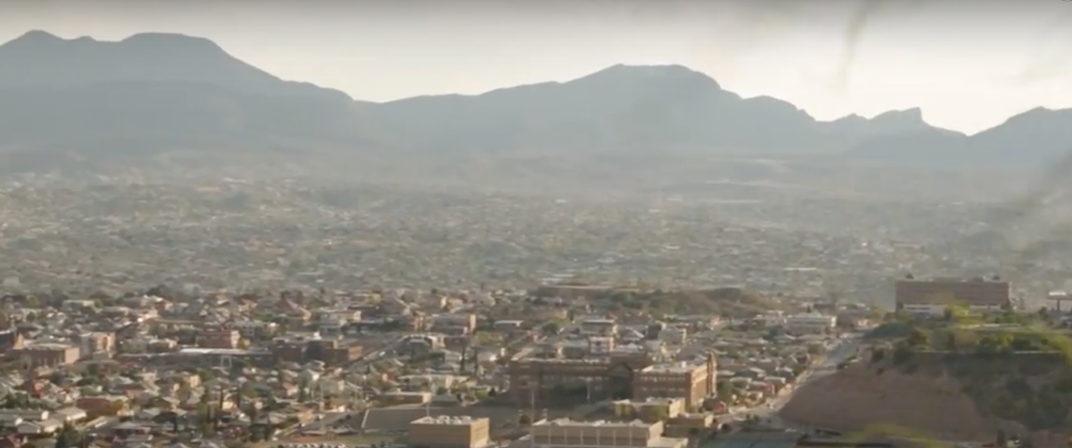 In partnership with El Paso Community College, Fabens Independent School District and their Cotton Valley Early College High School, Creative Kids provides the participating youth with focused training in professional skills that utilizes technology, visual arts, digital media, and business development and entrepreneurship. The expected outcomes are that students gain confidence, complete their high school education and associates degree simultaneously, and pursue higher education goals. Click Here.
---
Creative Kids Project ABLE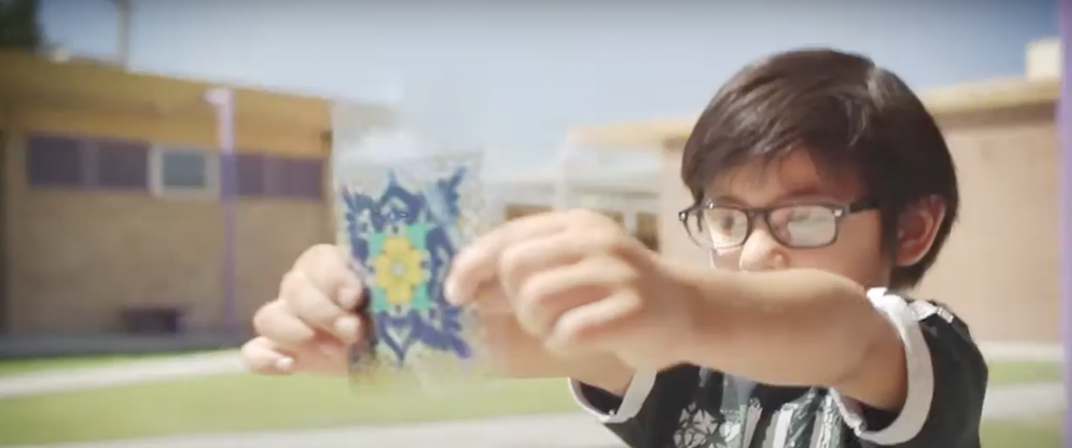 Creative Kids' goal is to ensure that the youth enjoys the positive and creative aspects of self-expression, and at the same time, allow their own success through creating artwork in s safe environment. Creative Kids is able to equip these young participants with a new mindset and provide them with a portfolio of tools for creative expression that will give them hope and self-empowerment, builds leadership skills and self-esteem, and ultimately helps lead productive lives. Click Here.