Project AIM
---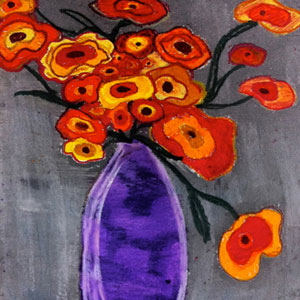 Project AIM: Creative Kids offers Project Arts-in-Motion (AIM), an art and digital media program for pediatric oncology patients at The Children's Hospital at Providence and El Paso Children's Hospital. This program recently received the President's Committee on Arts and Humanities Youth Program Award. At a ceremony at the White House, First Lady Michelle Obama presented Creative Kids with the award and a $10,000 grant. The National Endowment for the Arts also named Project AIM as a Best-Practice Model for Arts in Healthcare Programming. Through this program, the patients are engaged in a visual arts curriculum ranging from painting on canvas, printmaking and water media to graphic design classes on iMac G-5 computers, on which they learn to navigate Adobe Photoshop and Illustrator. An important component of the program is showcasing the artwork created by these children in various galleries throughout the community. These exhibitions serve two great purposes: to make the public aware of the depth of thought, inspiration and creativity that these children have to offer, and to provide opportunities that allow the children to feel a sense of fulfillment and accomplishment through their creations. The artwork comes directly from the children's hearts and demonstrates the courage and triumph of the human spirit in the face of great adversity.
View Gallery
Project ABLE
---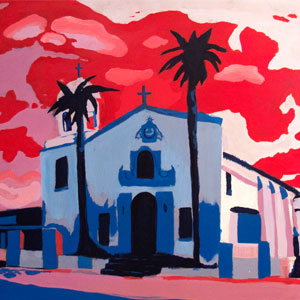 Project ABLE (Art Brokers' Learning Experiences) is an after-school program for "disconnected" youth living in Fabens, Texas. The after-school program is administered at Cotton Valley Early College High School. Creative Kids offers a complete arts curriculum integrating asset development that is mediated through trained artists. The youth are engaged in projects ranging from painting on canvas, silk screening, graphic design, printmaking and ceramics. Creative Kids' goal is to ensure that the youth enjoys the positive and creative aspects of self-expression, and at the same time, allow their own success through creating artwork in s safe environment. Creative Kids is able to equip these young participants with a new mindset and provide them with a portfolio of tools for creative expression that will give them hope and self-empowerment, builds leadership skills and self-esteem, and ultimately helps lead productive lives. View Gallery
Early College High School Program
---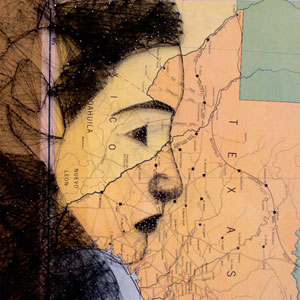 In partnership with El Paso Community College, Fabens Independent School District and their Cotton Valley Early College High School, Creative Kids provides the participating youth with focused training in professional skills that utilizes technology, visual arts, digital media, and business development and entrepreneurship. The expected outcomes are that students gain confidence, complete their high school education and associates degree simultaneously, and pursue higher education goals.
The presence of Creative Kids embodies a strategic set of critical, cognitive, affective, and psychomotor abilities that are designed to engage the students in a year-round program that is integrated into their school day, as well as an intensive summer program. Participants develop a strong understanding of the creative possibilities in life by engaging in artistically inspired activities that include: painting on canvas, printmaking, silk-screening, sculpture, photography, digital media and graphic design. This program is important because it provides opportunities for the students to realize their talents and strengths, and ultimately encourage and prepare them for success in career and higher education goals. View Gallery
Kids in Migrant Families
---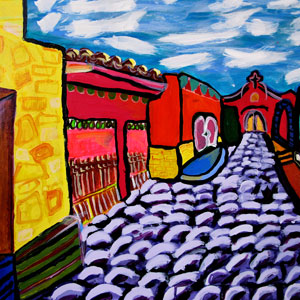 Creative Kids partners with Region 19 – Migrant Education Program, where we engage migrant students in an intensive summer art program to which they otherwise would not have access. The participants are able to pick a track that is aligned with the Texas Essential Knowledge and Skills (TEKS). These tracks are: painting, photography, digital media/graphic design, culinary arts, silk screening and printmaking.
Creative Kids provides the training that requires long hours of practice, focus and perseverance – all components of self-discipline. In addition, the program builds on the participants' self-esteem and self-worth traits that are important for future successes. An important outcome of the Creative Kids program is to showcase the artwork that is created from the youth in the program. Through their inspirational artwork, they are able to paint a world that is full of vibrant color, visual energy and a sense of calm.
By showcasing the artwork of the students, it provides awareness to the general public that these youth have an intense depth to themselves that they offer through the lens of their creative spirit. The importance and value of the artwork is that the focus is not that they come from difficult situations, but rather they are diverse artistic individuals offering a glimpse into their personal life, feelings and emotions that they are experiencing at this point in their young lives. View Gallery
CLASSES OPEN TO PUBLIC
Little Picassos
---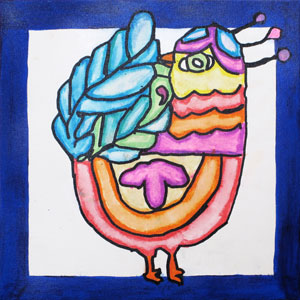 Creative Kids has designed an early-access-to-art curriculum for children 4-7 years old known as Little Picassos. This specialized class is taught by a certified child-life specialist and gives children the opportunity to discover and express themselves through different activities that include art, rhythm, movement and even the preparation of their own snack. During their development period, children are inquisitive and learn through exploring, creating and discovering. Through carefully planned age appropriate activities, they are given the opportunity to fulfill their needs in a fun way that works with an arts education foundation.
Little Picassos is open to the public and is for children ages 4-7. Classes are held every Saturday from 10:00-12:30 at the Creative Kids oLo Gallery located at 504 San Francisco St. in the Union Plaza District in Downtown El Paso. Cost is $20.00 per session and includes all art materials and a snack. View Gallery
Open Art Studio
---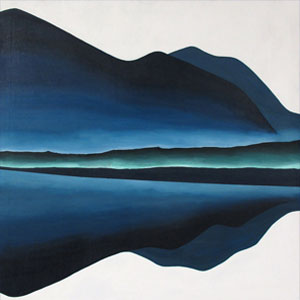 Open Art Studio is open to the public and is for youth ages 8-18. Classes are held every Saturday from 10:00-1:00 at the Creative Kids oLo Gallery located at 504 San Francisco St. in the Union Plaza District in Downtown El Paso. Cost is $80.00 per month and includes all art materials.
This class provide culturally sensitive art mediated opportunities for positive development and expression for youth with a predisposition for the arts The participants are engaged in a "hands-on" arts and digital media curriculum that includes: painting on canvas, printmaking, silk-screening, ceramics, watermedia, sculpture and graphic design where youth are given the opportunity to explore Photoshop and Illustrator. Creative Kids provides the resources and independent communication avenues that guide the youth through the discovery of their own talent, interest and passion for the creative arts that is mediated through trained artists. An important aspect of this program is giving the youth the opportunity to showcase and exhibit their artwork in public spaces throughout the El Paso community. View Gallery