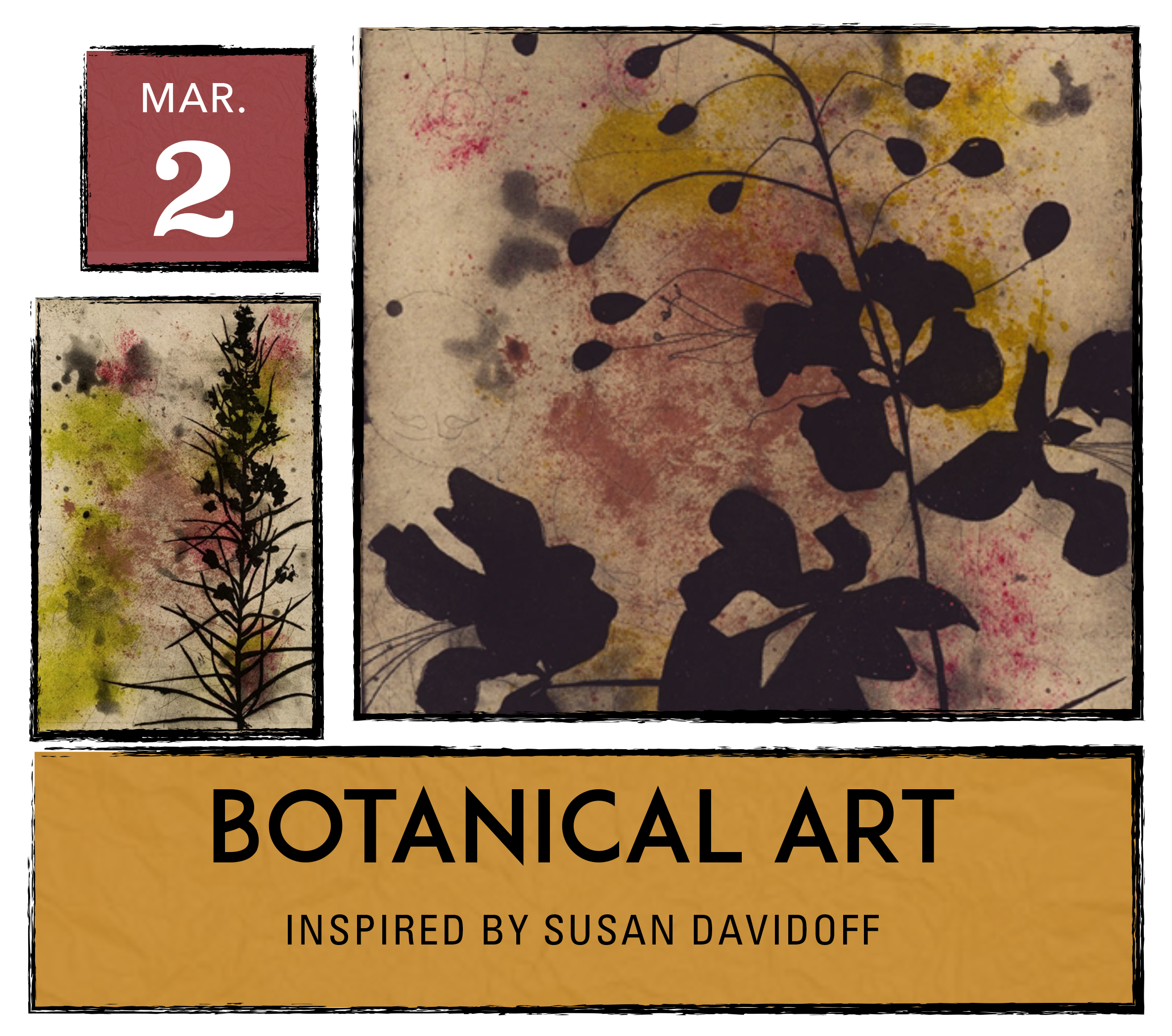 Students will learn how to make their own paper and the essence of creating their own organic pigments. Through this process students will explore botanical art inspired by Susan Davidoff and Sarah Graham. Students will gain the art fundamentals of positive and negative space, texture, and line.
March 2019 • Saturdays • 10am – 1pm
Studio Art Class • Ages 8 – 18
The project will run for the month of February. Please register here. All materials are include.
For more information about our mission and programs call 915.533.9575
---
Upcoming Classes
April 2019: Abstract mark making Inspired by Ronan Bouroullec and Momo