The presence of Creative Kids embodies a strategic set of critical, cognitive, affective, and psycho-motor abilities that are designed to engage the students in a year-round program, as well as an intensive summer program. Participants develop a strong understanding of the creative possibilities in life by engaging in artistically inspired activities that include: creating murals, sculptures, all in a public setting. This program is important because it provides opportunities for the students to realize their talents and strengths, and ultimately encourage and prepare them for success in career and higher education goals.
Points of Light: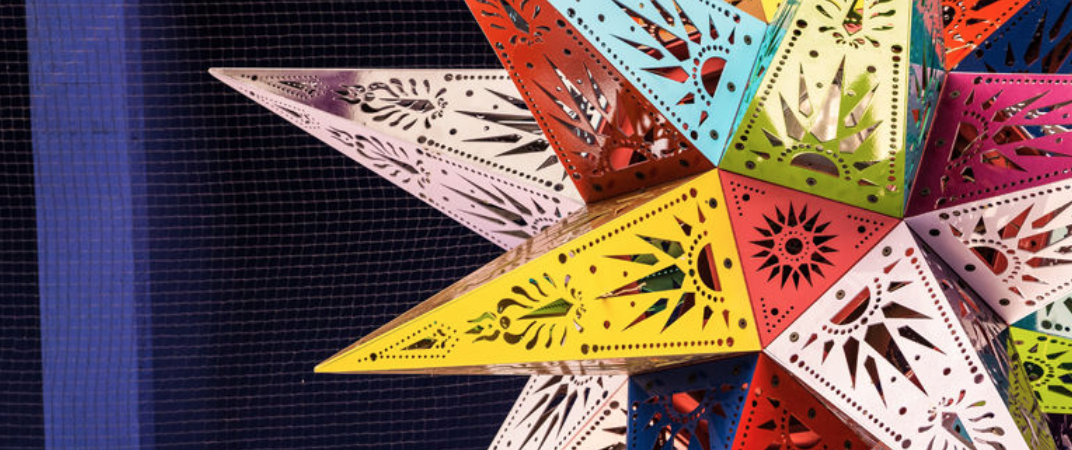 Located underneath the Durango Bridge, three six- foot diameter steel piñatas hang from the bridge decking, weaving Mexican culture with color theory and imagery. The three piñatas evoke a spirit of festivity in the Durango Bridge underpass space marking the boundary of the Union Plaza Entertainment District. Each pointed cone is lighted from the inside and marked with cutout shapes, projecting light onto adjacent surfaces. Visit Piñatas here.
Reflections of the Desert: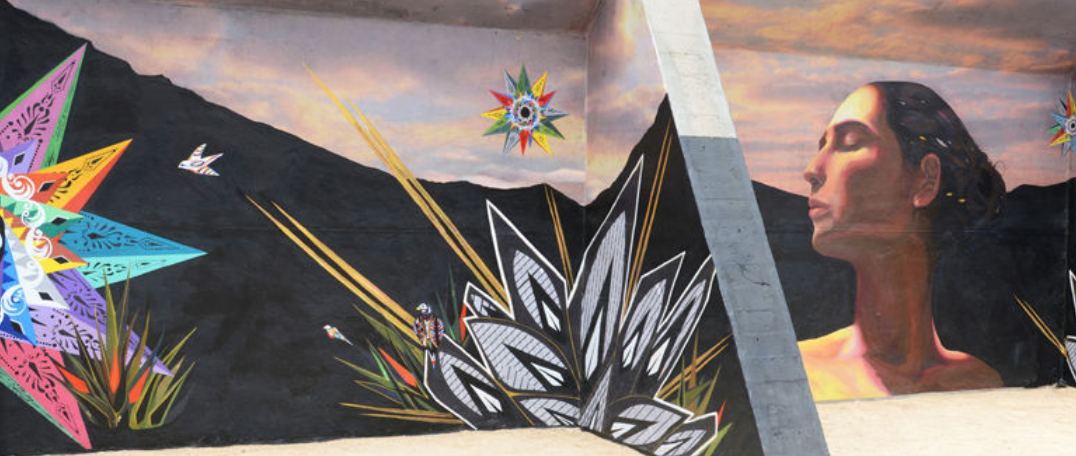 Located on the Pedestrian Pathway in Downtown El Paso, this mural reveals the strength, symbolizing El Paso and Juarez celebration and rich culture that is the essence of the Borderland. A woman looks beyond the horizon, toward the future with determination. Piñatas showcase some of El Paso's hallmarks: the star on the mountain, the beautiful desert landscape and spectacular sunsets.
Union Plaza Kiosks: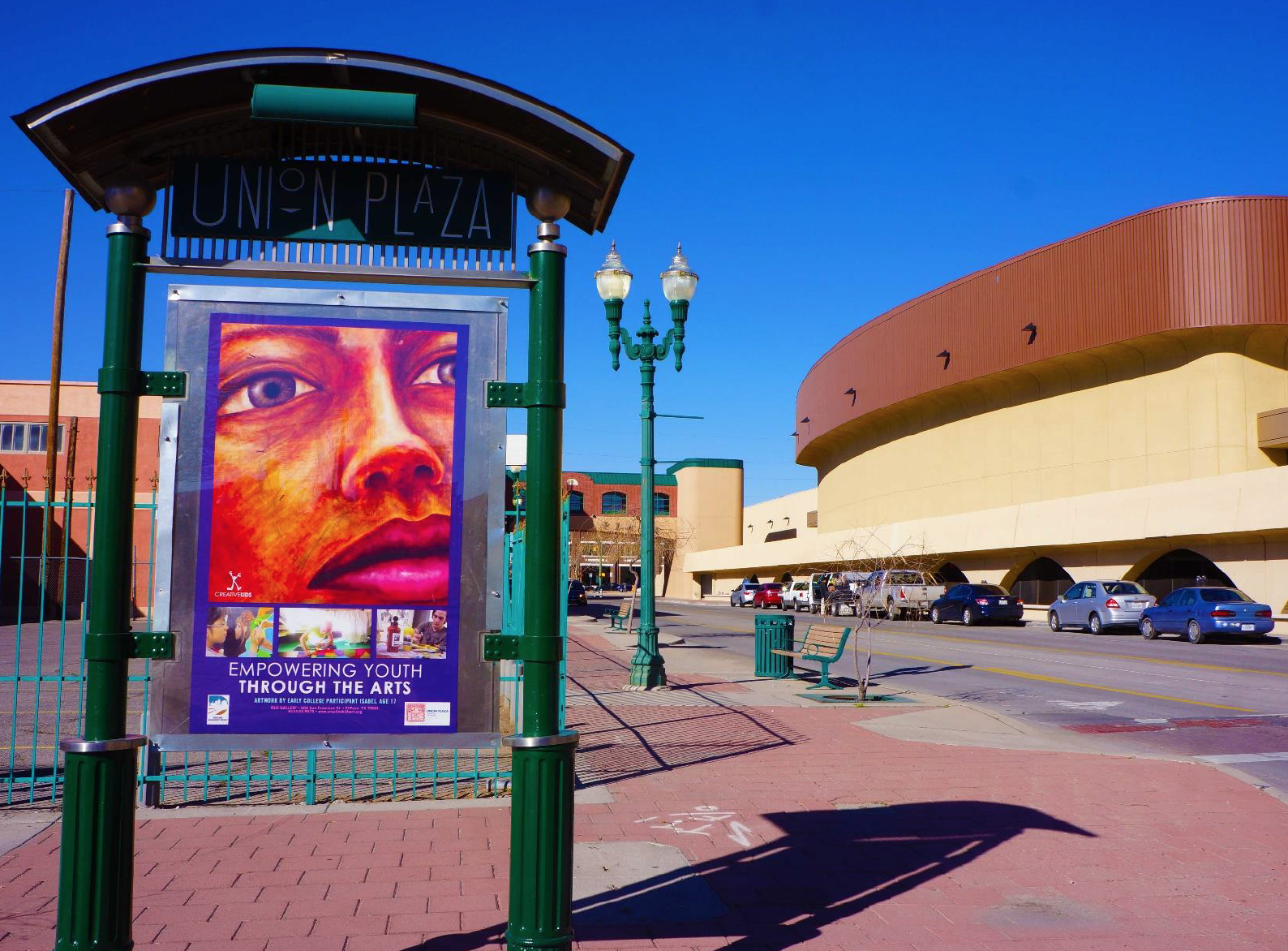 The Downtown Management District (DMD) has partnered with Creative Kids Inc., a non-profit educational community-based art agency to showcase public art created by local youth. The DMD is utilizing currently available space in Union Plaza kiosks to display beautiful artwork created by young artists participating in the Creative Kids programs.
Austin Pond Structure: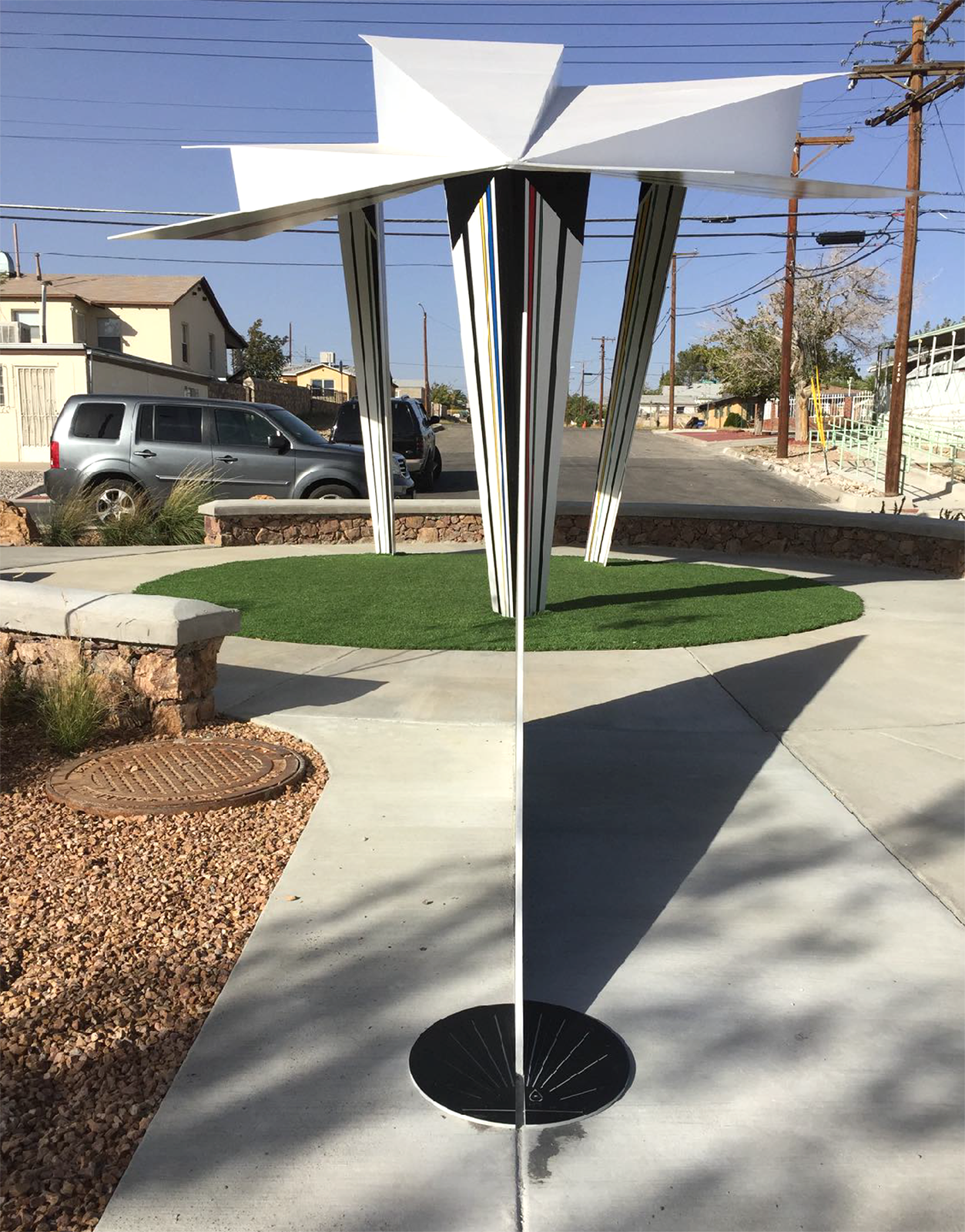 The Austin Pond Project is located in Manhattan Heights and is more than a flood-control structure. It is landscaped with walking paths and a shade structure designed by Creative Kids that mimics a giant paper airplane and is adorned with beautiful paint symbolizing woven thread done by Creative Kids participants. Visit Canopy here.
History Museum Mural: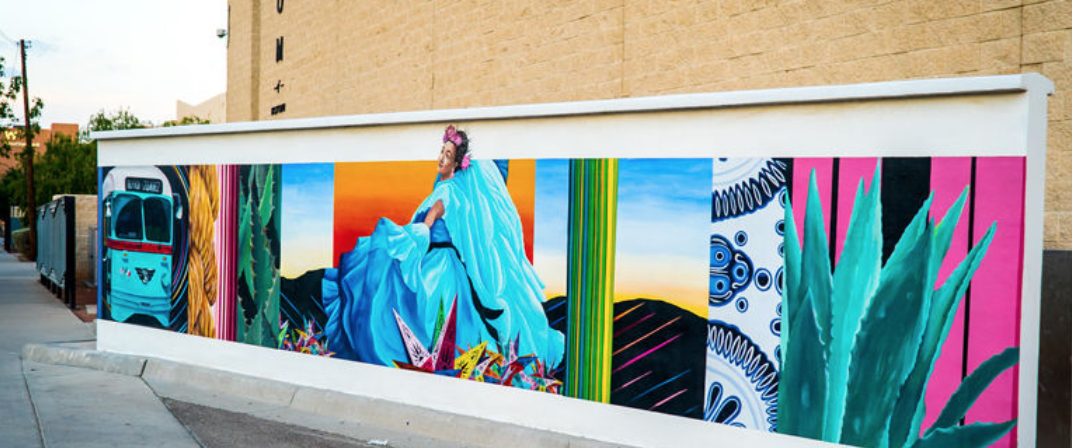 Located on the Missouri Ave. side of the El Paso Museum of History mural draws inspiration from El Paso's rich folklore. Creative Kids participants embody the images of culture and pieced them together like a colorful zarape. Showcasing the city's natural desert plantlife and mountainous landscape, the local trolley transit system. Illustrating the people through pattern and their festive customs .Visit mural here.
Playa Drain Trail Installation:

The Playa Drain Trail is a 3.4-mile project that stretches from Ascarate Park to Riverside High School. This project is a partnership of the Paso del Norte Health Foundation, City of El Paso and El Paso Water. The artwork is developed by Ysleta Independent School District students that were selected from area schools (Cedar Grove Elementary, Riverside High School, Riverside Middle School, Ascarate Elementary, Tejas School of Choice) to create murals that will be fabricated and installed in several locations along the Playa Drain Trail. Working with their teachers and Creative Kids to represent the culture, colors and habitat of the neighborhood that people will enjoy viewing along the trail. Visit trail here.
Woven Culture: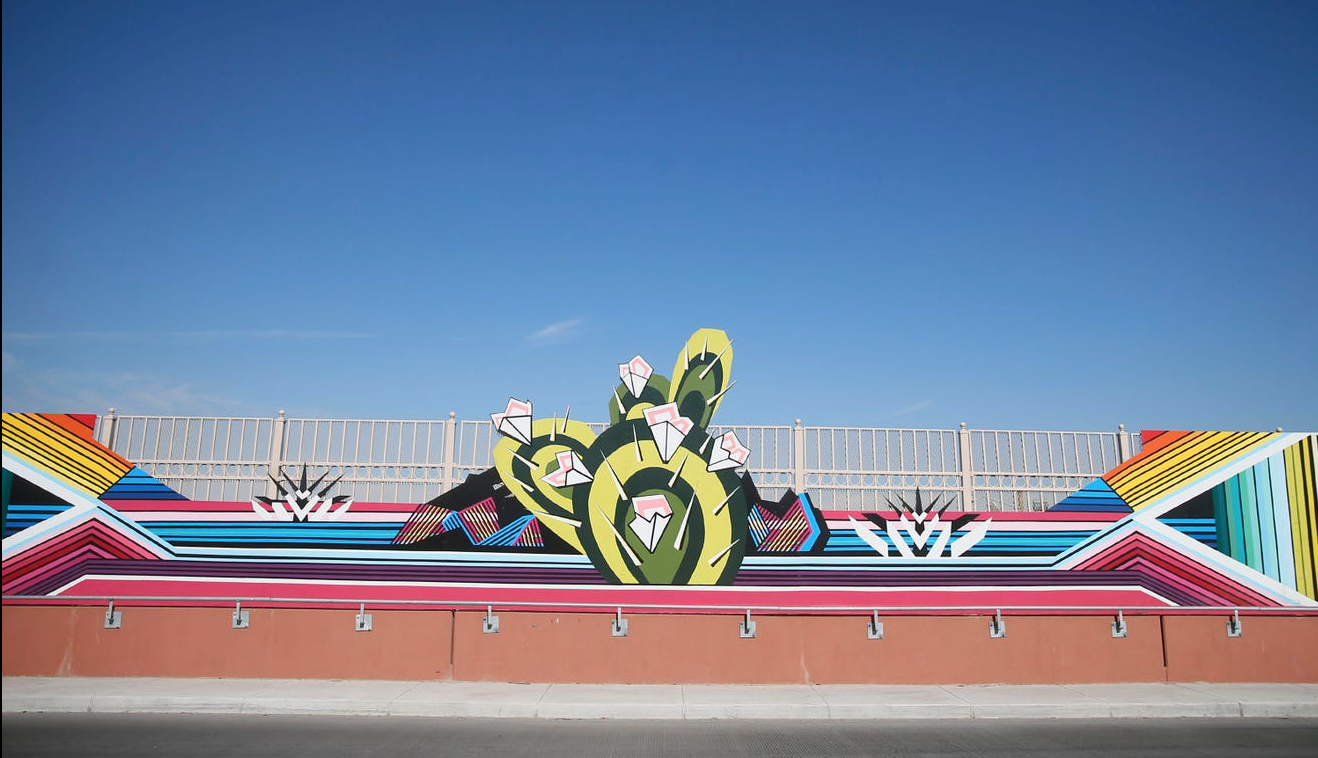 This sculpture is located on the Carolina Bridge located in the Mission Valley that stretches from Alameda Avenue to Franklin Drive, taking traffic over railroad tracks along the Franklin Canal. Creative Kids participants provided all the detail on this piece, through the intricate painting process showcasing our rich history where you find vibrant colors and depictions of our culture throughout the piece. Visit Bridge installation here.